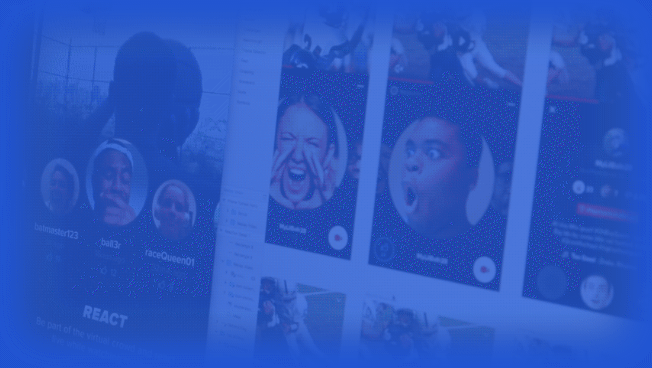 Our story began more than 10 iPhones ago…
Scroll to learn about us.
In 2008, a small group of wide-eyed digital dreamers joined forces because 8 bits are better than 2 and working together leads to big things. Eight Bit Studios was formed to be a place where people love to collaborate and turn ideas into reality.
Our purpose is to spread empathy so we can work together to shape a better world for all. Our mission is to incite organizations to craft amazing apps and websites with empathy.
A studio driven by strong values.
Operate Inclusively.
We believe in creating a safe, welcoming, and healthy work environment for all. We are all-Inclusive. That means being approachable, welcoming, respectful, and empathetic to everyone at all times. We strive to go all-in for our teammates, partners, products, and community.
Work Honorably.
We believe in having integrity with our effort and conduct. This means every Eight Bitter takes ownership of their actions or inactions. We aim to exceed expectations. We share our views and are respectful to others. We don't always have the answers or agree, but we move forward earnestly — learning, evolving and challenging until we get it right.
Play Seriously.
We believe in taking our work and fun seriously. Play strengthens bonds between team members while increasing engagement, collaboration, and innovation. Work is both fun and fulfilling when everyone plays their part in achieving our goals together.
Lead Humanly.
We believe everyone is capable of leadership. We encourage our employees to be resourceful, have an opinion, listen with intention, own their decisions, take chances, learn from missteps, and empower others. We put more emphasis on people than numbers, striving to understand data, while making human decisions. This is the human side of leadership.
We pride ourselves on being heroic problem solvers, empathetic UX'rs, intuitive UI'rs and courageous coders.
A studio stacked with diverse talent, perspectives and thought leaders.
We've been able to assemble a phenomenal and diverse team of UX Strategists, Designers, Engineers, Managers, and QA Analysts all under one roof, all-in to deliver great work.

Behind every successful app there is research, strategy, branding and infrastructure along with a team of people making countless decisions so it all can happen.
A studio with everything you need to take your app or website from 0 to great — all under one roof.
Discovery Diagnostic
Technical Advisory
User Research + Validation
Branding + Design Systems
Agile Design + Development
Engineering + QA Testing + Deployment
Maintenance + Support
Mobile is at the center of our universe. Your organization is the rocket ship. Research, strategy, UX, design, brand and technology is our fuel. Take off in 10… 9… 8…
A studio committed to helping our partners advance.
We've had the privilege of partnering with incredible people on all sorts of mobile and web initiatives. Many of our partners have gone on to win awards, exceed their KPIs, raise multiple rounds of funding, and have exits. We're grateful to be part of their journeys.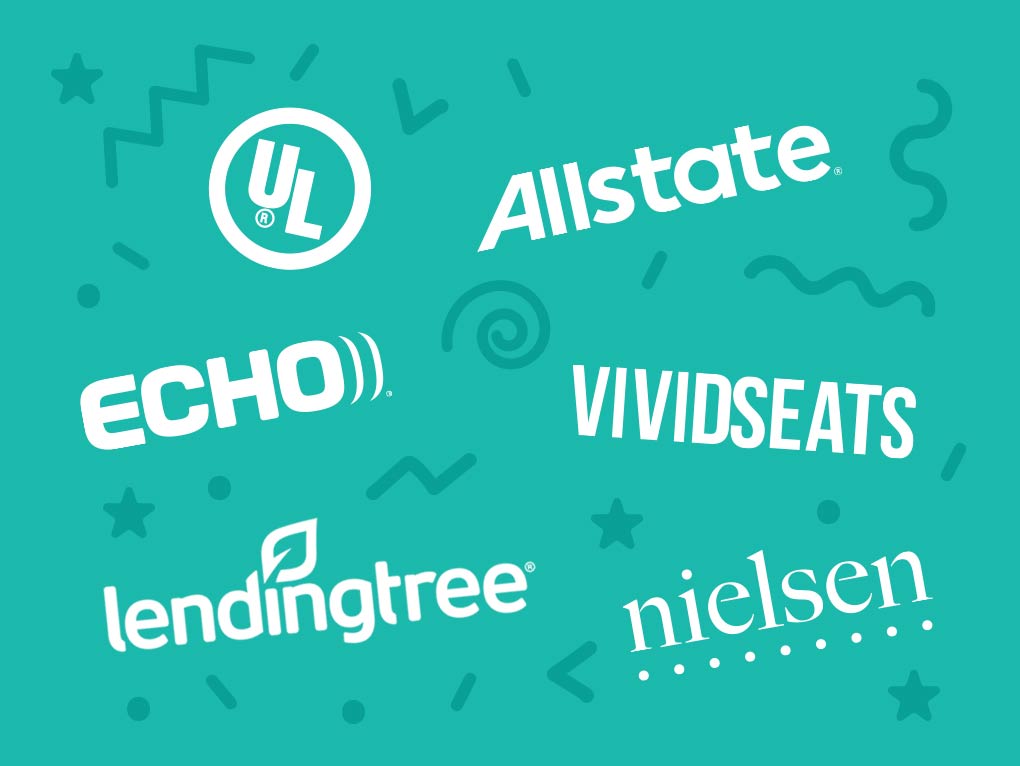 We help enterprises transform & evolve.
"Eight Bit blended in right away and had no difficulty grasping what we were trying to do." — Vice President of Product Strategy and Innovation, Echo Global Logistics.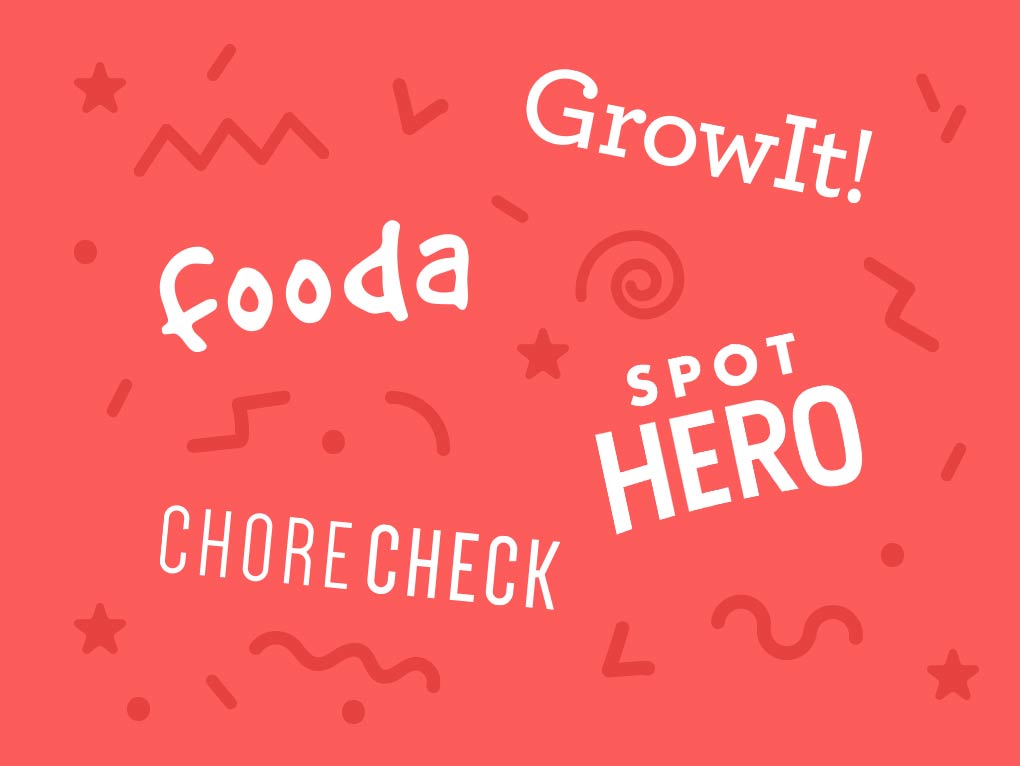 We help startups emerge & scale.
"Their internal organization and discipline are extremely helpful to us and they keep our projects on track." — CEO, Chore Management Startup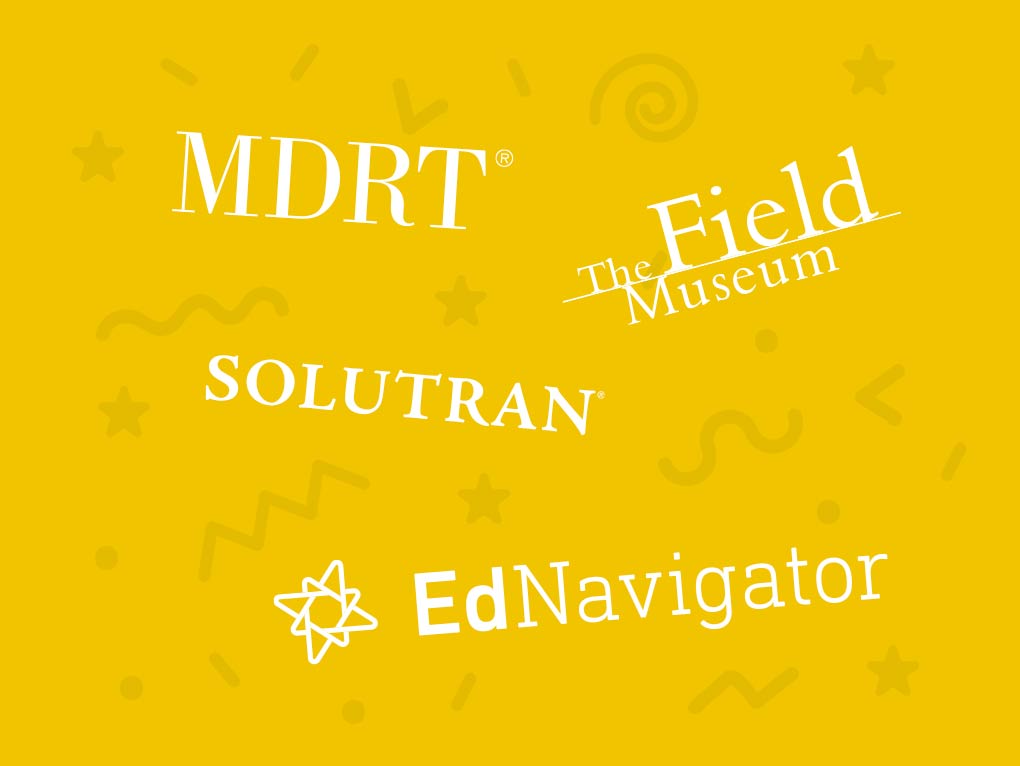 We help social good organizations serve & succeed.
"Eight Bit Studios is hugely interactive, hugely supportive, and has a great culture with great people." — Founder, Charitable Startup.
We love our home city and take pride in being part of the Chicago professional community. We make it a priority to stay actively engaged with companies and causes that align with our values.
A studio in love with Chicago.
We love our home city and take pride in being part of the Chicago professional community. We make it a priority to stay actively engaged with companies and causes that align with our values.
Let's build something great together.